I've organised several focus groups during my time as Clinical Trial Officer at NICM Health Research Institute. While I've previously used Excel to track participant recruitment and management, I've always been itching for a better way to do things. Unable to find a solution that matched my vision, I decided to make my own solution in the form of a premium Notion template.
Access the Focus Group Management Template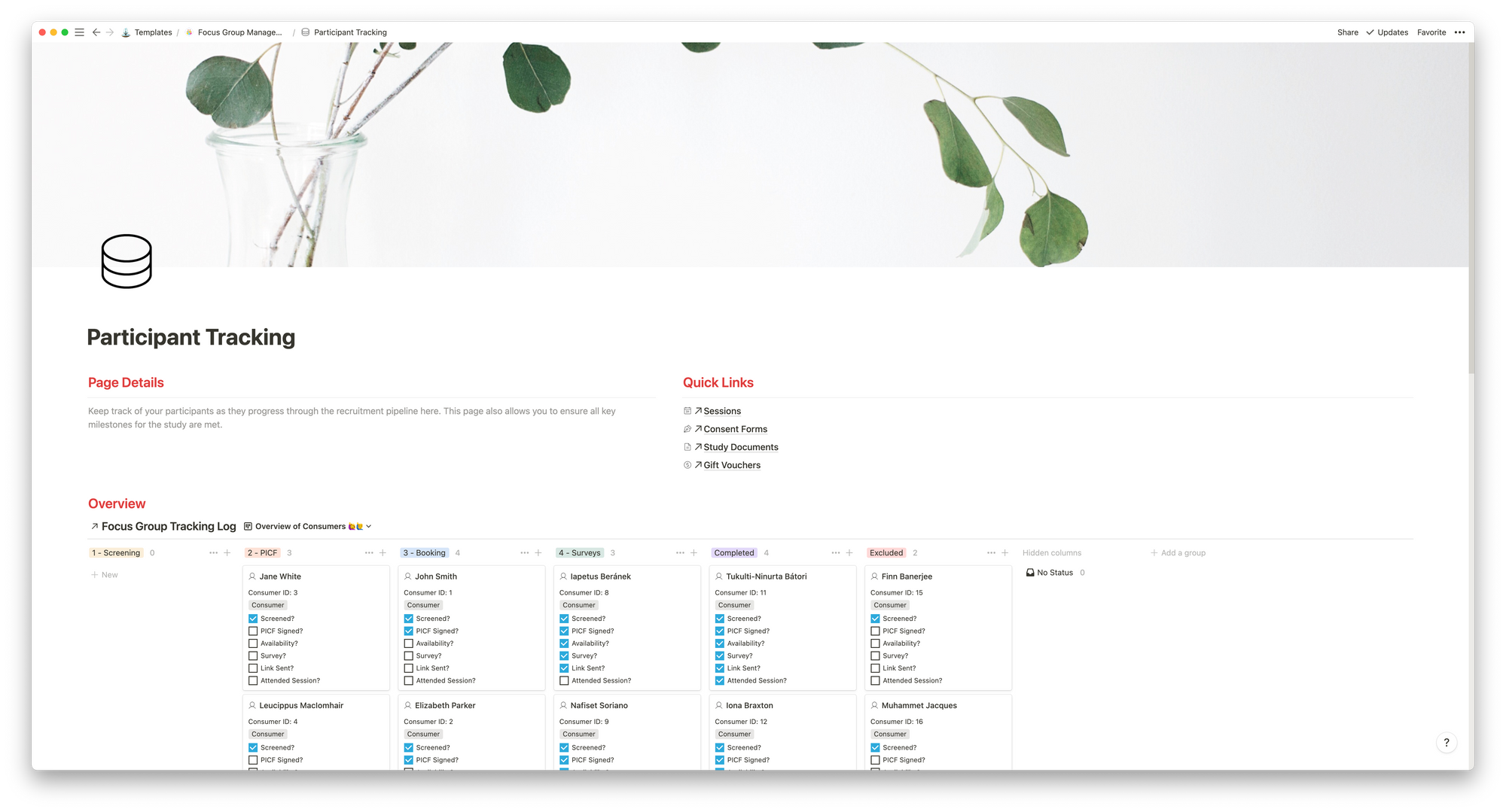 The Participant Tracking page provides you with a bird's eye view of where each participant is along the recruitment pipeline.
You can easily shift participants along the pipeline using drag and drop, along with a tally of how many participants are in each phase.
Quickly capture which participants have completed all the relevant tasks for the study through the use of the checkboxes (which can be easily modified to suit your study's needs).
You can also categorise different participant groups (e.g., Consumers and Practitioners) to make tracking across both seamless and without the need of having a seperate Excel sheet or the use of filters that you need to switch between.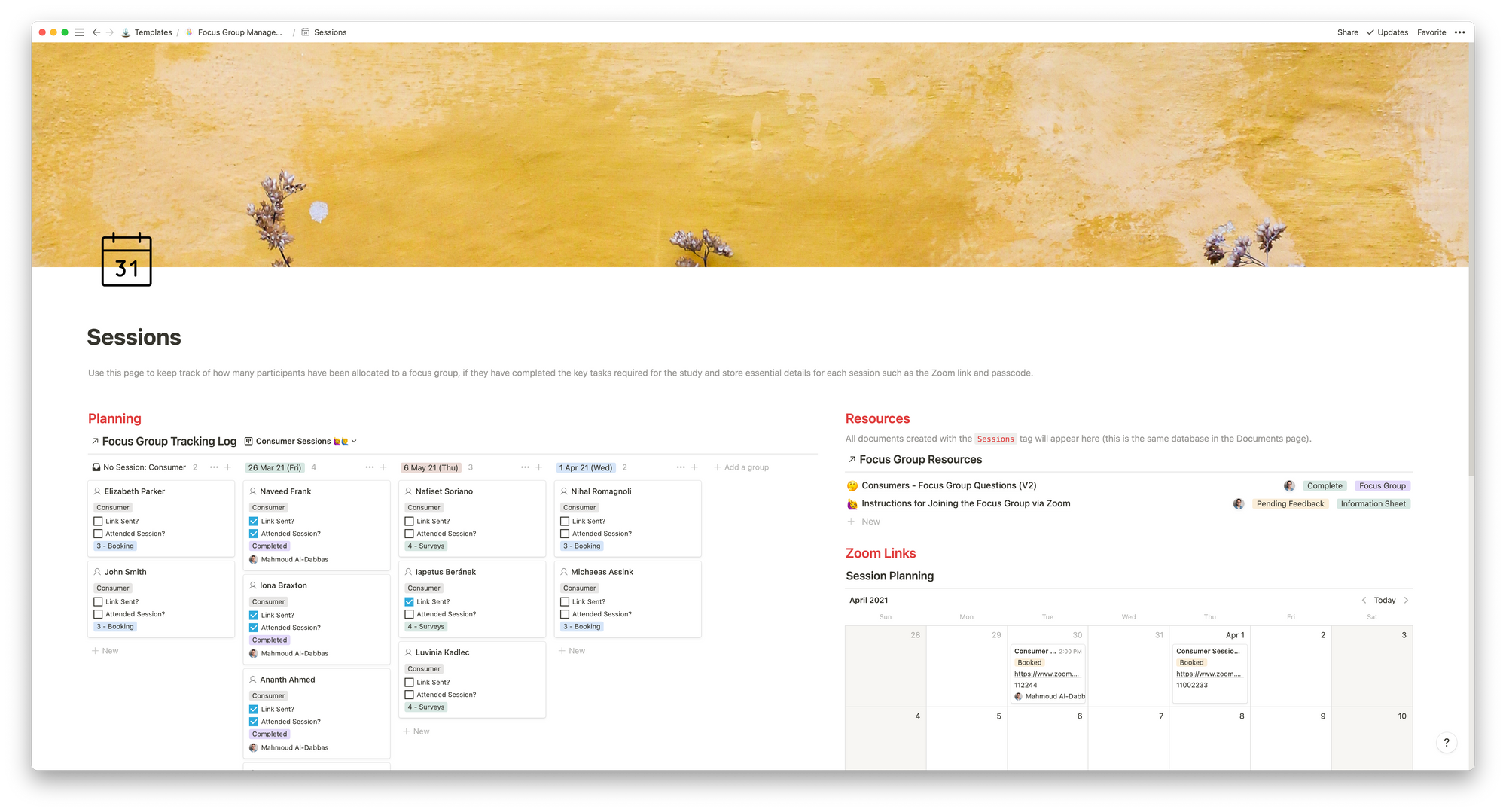 The Sessions page is your centralised dashboard to manage, plan and review all your focus group sessions and relevant resources.
Plan upcoming focus group sessions using the Calendar view as well as store the relevant Zoom session details.
Assign an interviewer to each session and ensure you have enough participants per session.
Keep a tally of how many study volunteers have actually joined the session and have quick access to the resources you need to run the session without exiting the app.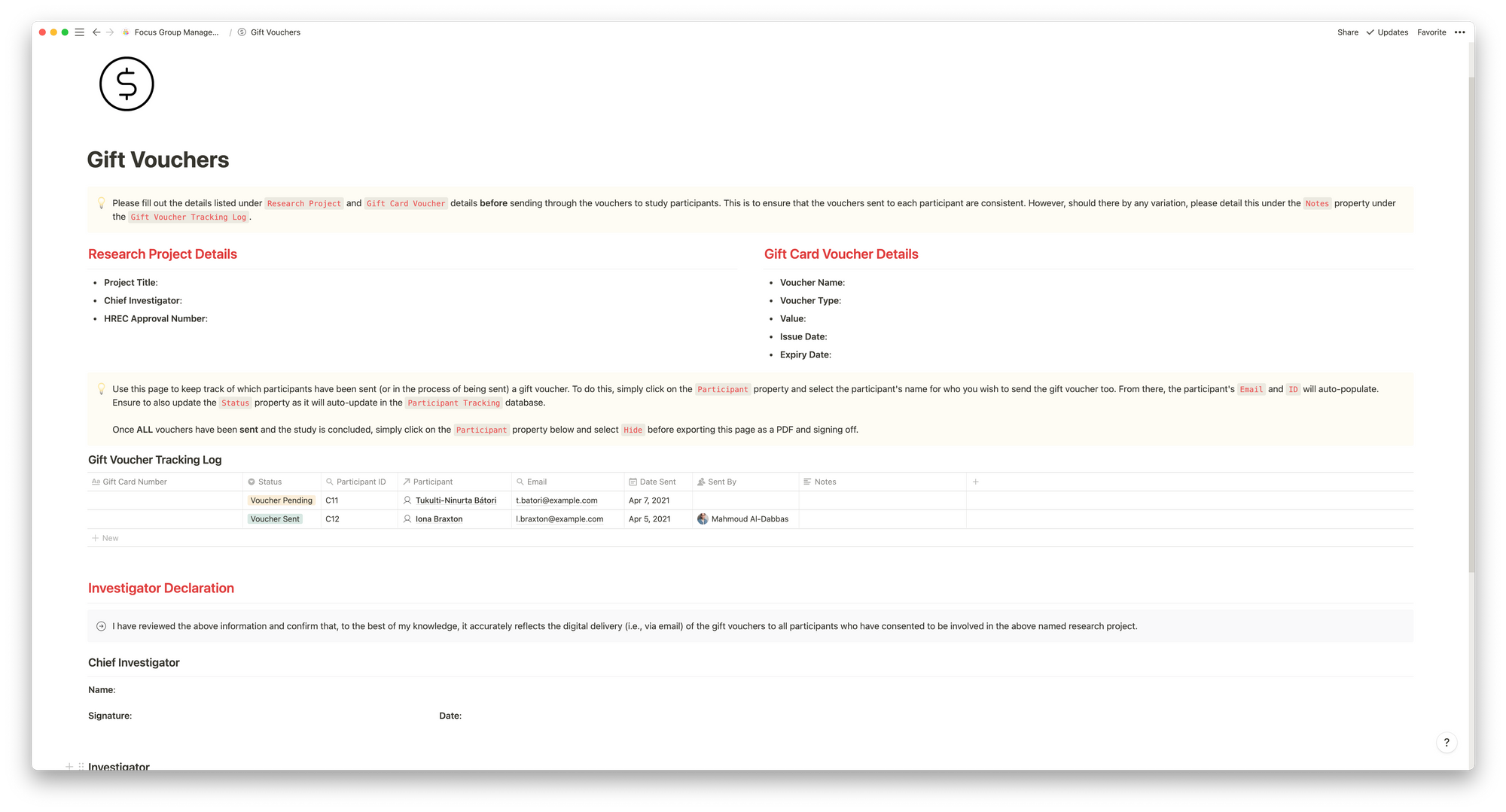 The Gift Voucher page contains all the essential information you need to keep track of your gift cards for your study volunteers to thank them for their participation.
The Gift Voucher Tracking Log syncs up with your central Study Participants database to automatically update the status of the participant's gift voucher, saving you time from manually updating it yourself.
The required information for gift card tracking such as Participant ID and Email are automatically populated once you select the participant's name. This removes the need of copying and pasting information from one Excel sheet to another.
Once all gift cards are distributed to your study volunteers, all you need to do is export the page as a PDF, sign and date it and you're done!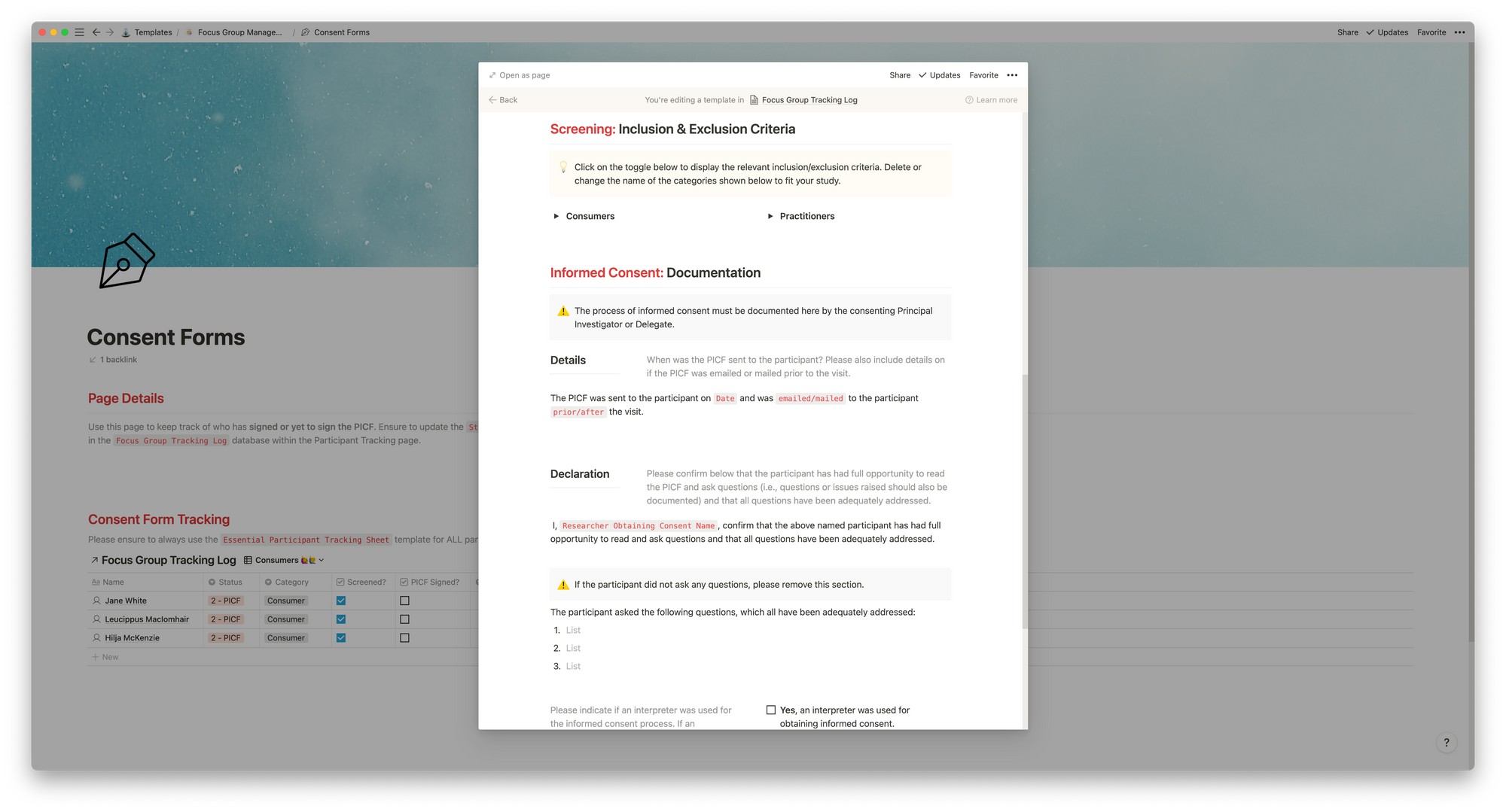 The Consent Forms page allows you to track the informed consent process of all your study participants in a simple and visual manner.
Track the informed consent process across all your participant groups (e.g., consumers, practitioners) without overloading yourself with too much information.
Use the Essential Participant Tracking Sheet template built into the Focus Group Tracking Log database to quickly and consistently capture all the essential information you need for all study participants.
Complete the Screening questions and complete all the elements typically expected for the informed consent process.
---
Access this premium template by clicking the link below. Have any comments or feedback? Please email me at mah.aldabbas@gmail.com.
Access the Focus Group Management Template
---