This is a free-to-use Notion template that I've created as I got really frustrated with the overly complex, convoluted and tedious nature of preparing and maintaining the TMF. I hope this template will make your life a little bit better and hopefully make this (unfortunately) essential element of running a clinical trial more enjoyable.
Access Trial Master File (TMF) Template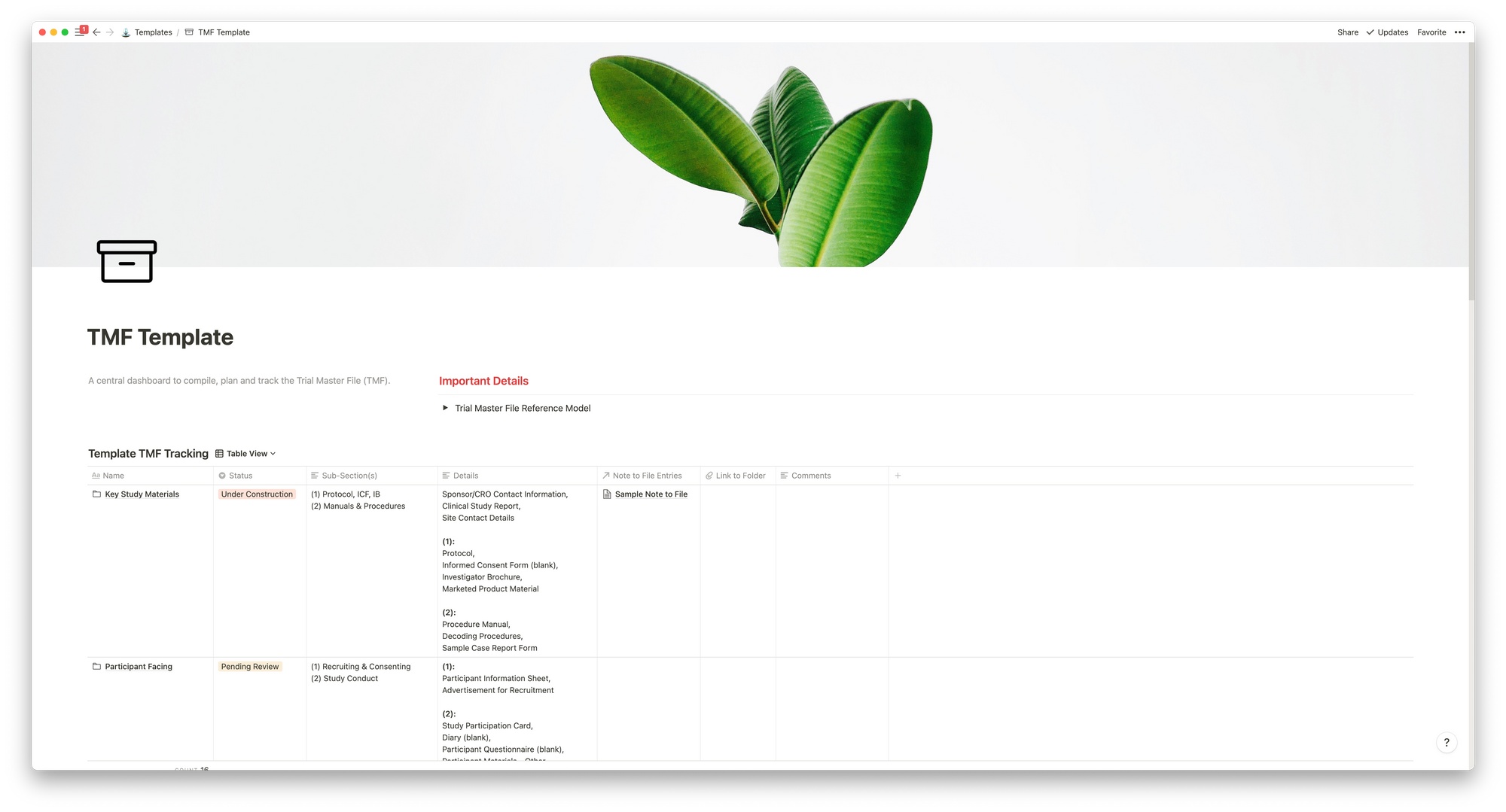 The TMF Template page provides you with a bird's eye view of the TMF so you can easily compile, plan and track your progress as you chip away at preparing the TMF.
You can quickly review where each essential document needs to be filed and update the status of the corresponding folder to reflect this.
To circumvent the need for the paid Notion plan, use the Link to Folder property to link the relevant folder to the TMF Tracking database. This also saves you the hassle of uploading the same document twice.
Need to indicate that a file is missing? Just leave a comment and tag the relevant member of your research team - you no longer need to type up a seperate email and provide additional context.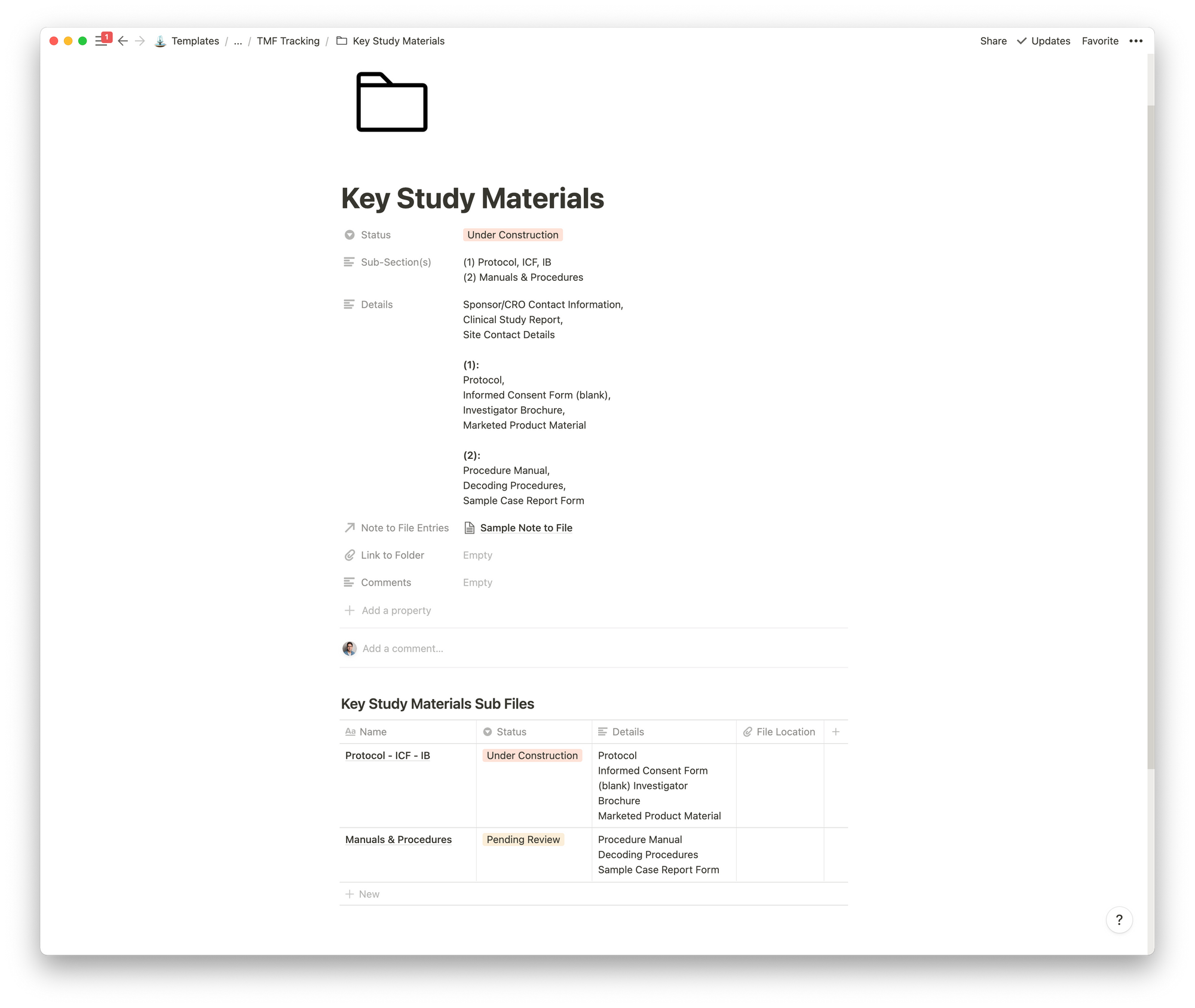 Within every section of the TMF Tracking database is the Sub Files that live within it. You'll notice that the contents of this are detailed under the Sub-Section property in the TMF Tracking database.
This means you'll never need to open an extra file just to find out what lives within it.
Easily track your progress of building the TMF in a visual way and work to slowly chip away at compiling all the key documents.
Save yourself time by using a pre-constructed TMF structure that contains all the essential elements you need. Don't waste time reinventing the wheel.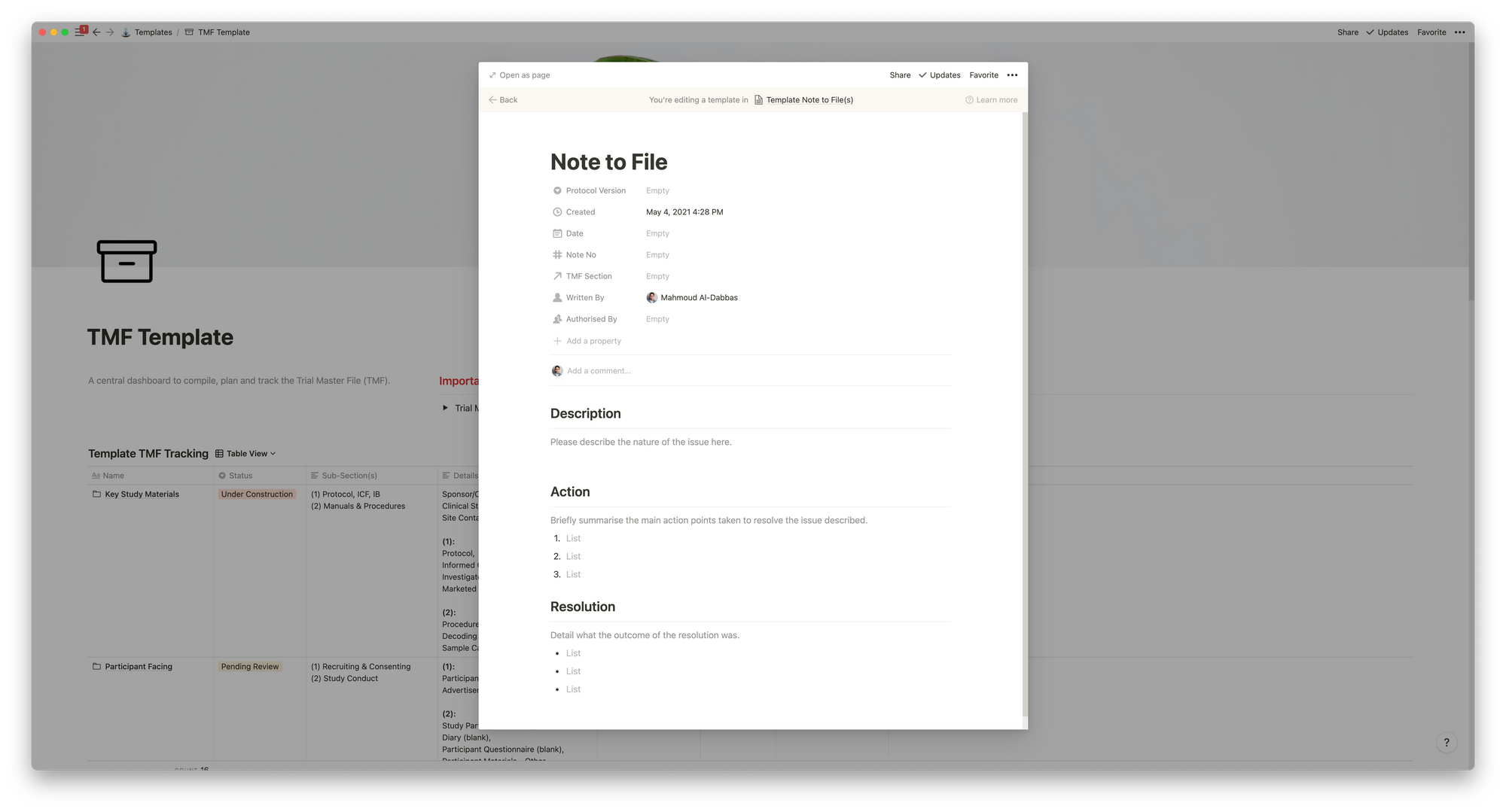 Need to file (yet) another note to file? Easy, just use the built in template within the Note to File(s) database!
Never open up or copy a Word document again just to quickly file another note to file again!
Once you're done writing the Note to File, just link it to the relevant TMF section, using the TMF Section property, and it will automatically appear within the TMF Tracking database.
---
Access the free TMF tracking template by clicking the link below. Have any comments or feedback? Please email me at mah.aldabbas@gmail.com.
Access Trial Master File (TMF) Template
---